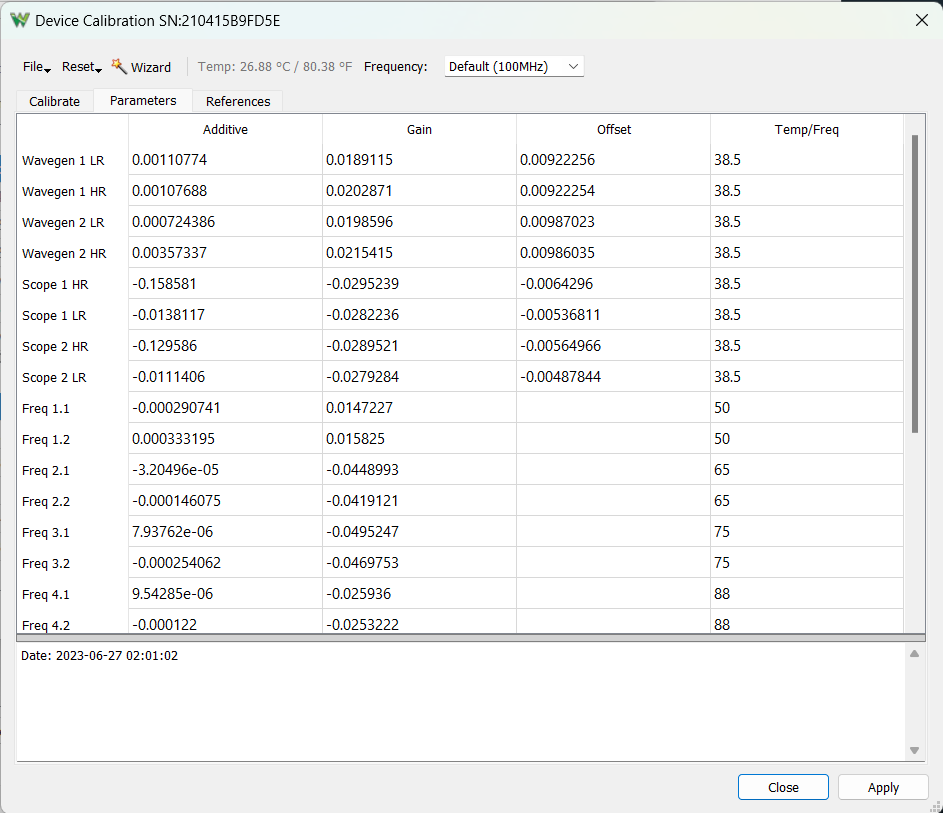 For some reason, going through the calibration wizard in Waveforms (as of June 2023) introduced offsets and gain errors which were different for both scope channels. This doesn't make sense, as both scope channels are calibrated with the waveform generator channel 1, after that has itself been calibrated, of course.
My failed calibration attempts were done with a calibrated Keithley DMM7510, so basically with the best multimeter in the world save for the insane 8.5 digit units.
Restoring factory calibration did return my Analog Discovery 3 to it's original state though, so give calibration a go. If it works, great; if it doesn't no big deal, really.